This blog posting covers the whole day of July 30th, 2022. With plans to head into the mountains I had to say good-bye to Hololive, Irys, and other stuff. Had to experience the mountains, even missing out on potential Japanese festivals, or so was noted by my friend. It is what it is, and I'm happy with the way it went. Sure, I'm bummed out by not witnessing Iry's concert, the mountains more than made up for that. Sure, my friend was pissed off, everything was rewarding. That was fine, everything was fine. Yes, eve with my friend is still uncertain about it all.
This blog posting is in three parts:
Main Travels to Revelstoke
Rant between my friend an I about woman/females/girls
DJI Drone shots
---
Trip Index:
[Prelude/Prologue] – [Day 1] – [Day 2] – [Day 3] – [Day 4] – [Day 5] – [Day 6] – [Day 7] – [Day 8] – [Day 9] – [Day 10] – [Day 11] – [Day 12] – [Day 13] – [Day 14] – [Day 15] –
---
We stopped at two water falls with the former nearly having my friend's truck get towed. No signs, only a kind guy warning us my friend's truck could have seen horrible days.
Even though a sign warned us not to go up here, a few other tourists had and we've done the same. Good times.
What a beautiful sight.
---
Hope!
By that, I mean the town of Hope.
The part my friend started getting more and more pissed off with me noting "magical grass" for how light green it was. I've never seen grass this light green before, hence the "Magic grass" comment. No, not weed….. It looked so fine and so soft….. It was on the way back I tried taking images of it up close, to no avail.
---
Fuel, and a drone stop later……..
I was disgusted seeing a rainbow on a sidewalk next to the RCMP building. Wasted scenery on these folks.
I only had this one chance, I HAD to take pictures with Renge among these trains. Figure photography is always fun seeing what results I would come back home with for sharing purposes.
If anybody sees a ghost face in the above or below images then I wouldn't be surprised. My phone's camera put a random square in a random black part of the wagon making me panic. Yes, I may be viewed as crazy, it's just crazy stuff has been happening and I wouldn't be surprised if there genuinely is a ghost face somewhere in my images. Again, in the above, or below images relating to this wagon.
Also, I wouldn't be surprised if my friends were pulling my leg about supernatural stuff in their own place. Seeing the square in the black void was indeed startling.
No, seriously….. What did B.C do to their wildlife? No wildlife was seen, only a few birds and a few goats. Have you overhunted your animals, or something?!
---
Arrived in Revelstoke!
We checked into a hotel, we settled in, and I tried catching up on Twitter in a 20 min time-span. Brought all our stuff into the hotel room. During that, we tried finding a place to eat, I tried catching up on Twitter while multi-tasking my walk towards our next destination, and my friend found an excuse to get angry with me while also trying to take in the scenery around me. Multi-tasking. I was bookmarking tweets to my Discord channel, saw various news about Microsoft/Mojang censoring Minecraft, which then led to me being treated like crap. I amounted to nothing that night; I'm an idiot, I'm an idiot for not having a girl friend, I should be doing more, etc, etc. I should be more assertive, etc. The praise that was there one day turned into me being a jackass for not having a girl, "for not trying", and just souring our bond as a friend. Tough love that actually boarders on destroying friendship. The silly Covid mandate caused shortages causing us to pick and choose in a blind guess. I screwed up on my food order regretting every moment of it.
(We tried ordering food with various limitations and foot shortages to be had thanks to Trudeau's mandate nonsense. Supply and demand stunted everything country-wide.)
The whole discussion felt one-sided to the point I felt horrible. I was angry, and I couldn't mend the situation in any way. I couldn't eloquently free myself from it. Everything was my fault, especially when it allegedly came to females. I was considering hanging myself in the mountain, lightly considering the options, and what would happen to my Steam Deck, and my other cherished possessions. It's my possessions just sitting in that hotel which prevented me from going through with the "self deletion". I already know the pain of not having a girl, and how western girls are a pile of trash with their whole – "kill all man" – mentality, and more so in this 'social justice era' world. Filipinos accepting North American males while Western females trash on both males and Filipino woman for "stealing their man", "passport bros", and etc. Even "female slavery" being brought up by western woman when relating to Filipinos woman thanks to various Western females and black woman try to gaslight the whole situation. It's specially thanks to that I've seen growing number of fellow guys with Asian girls locally in Ottawa, for obvious reasons. Females (Most western woman, some Asians) gave up their one and only role in society, yet Asians (for the most part) are willing to stay healthy in their main roots in life by sticking to the roots. Not always, though "mostly". You have countless stories of females divorcing males for profit (fishing their wallets dry) and gaining satisfaction for destruction of their life. Woman steal the kids to then turn their children into a serial killer thanks to no father figure to balance things out. Woman can't get a clue, they went brainless. Modern females enjoy seeing males suffer. Shame. Even how Tinder folks failing to comprehend warmth, companionship, love; Chinese scammers are preying on vulnerable males (such as myself) while seeking their fortune via Forex, Crypto, and other bullcrap. Not only that, even how woman are of the 'yandere' type, meaning they're overly obsessed with you to the point they'd kill others, including the pairing. It's brutal.
What have I done to talk to girls? Gave them a bit of money to be ignored by them. I was too nice for my own good. I've talked to them, I conversed with them then I basically ignored them after being treated weirdly by them, except to those who desire to help (and are taken). Doesn't even help one random girl viewed me as a rapist in an Ottawa Library near a Carlingwood mall (Ottawa), nor how others may potentially be scared of me, or how I simply hate my appearance gradually more each passing day. Western woman are trash, hence why I'm seeing guys fishing for woman overseas, especially in Asia for Filipino females (hence, the Chinese crypto scammers). You have guys going to Japan, China, Philippines, even to the point even Black females are trashing on man AND the Philippine females for treating overseas females with the sane woman being labeled as "slaves" for "slavery", or some bullshit nonsense. Gaslighting tactics.
Majority of guys I see have Asian girls. I'm screwed, I have no woman to hold me up yet felt the most warmth through Asians. Everything I do is solo. I have memories of Asian females being kinder and nicer, though they're as rare as they can get. A few darker skinned ones even being far nicer than white females shall ever be. Shame. I doubt I even have decent positive memories of even European (Slavic) females either. They're not as kind as Asian woman, nor do they follow tradition, NOR are they as helpful as the Anime types which can be referenced back to Asian woman in general. Granted, the rewards are higher for a higher morality level, and there will always be the "lesser quality" types. If socially accepted, I'd be happy to simply have a partner of my own. I know what steps to take, I however sadly have to weed past the morally and politically corrupt "Kill all male" brainwashed female twats. It's all a stupid pointless mess.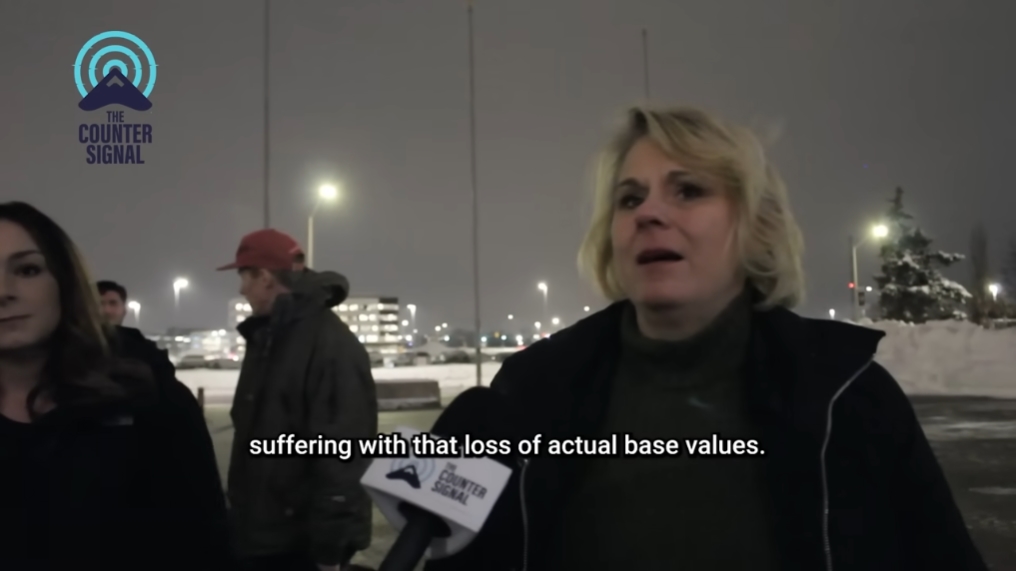 Woman betrayed others and myself, and they assume I was going to rape them (in Canada), and they belittled me in Europe. They don't know what they are in Canada, hence the flocking to Asian woman overseas. I'm frustrated. If woman simply knew how to be woman we wouldn't be a part of this situation the world is having in this horrible epidemic. Then people god damn wonder why I vent about fake politics, how I hate Trans people for destroying everything, and how nobody knows tradition. We have tradition for a fucking reason, and it's somehow MY fucking fault when it comes to these broken things other people broke; Now more so with how woman forgot how to be woman. Everybody is struggling while Asians laugh at the rest of the world.
(less so Japan, they also have a romance problem, hence the Isekai & Romance genres in the Anime realm).
It's genuinely no wonder Japanese media is filled with tons of romance anime, slice-of-life, and even 'Isekai'. People simply desire an honest-to-god female partner to cover their other half. You know, yin-yang style. Woman forgot how to be woman, except in Asia (for the most part). If you're a non-Anime fan then you may want to Google to find females needing to be of the "warmth" and "supportive" variety, not the "venomous", "kill-all-males", and "yandere" type. Seriously, it genuinely is no wonder Japanese and Anime fans tend to favour Isekai genre of any, even if they're hypocritical noting otherwise saying "Anime trash". I'm well ware of how people love pretending to flex, even going against their own morales for tribal-mentality and clique reasonings.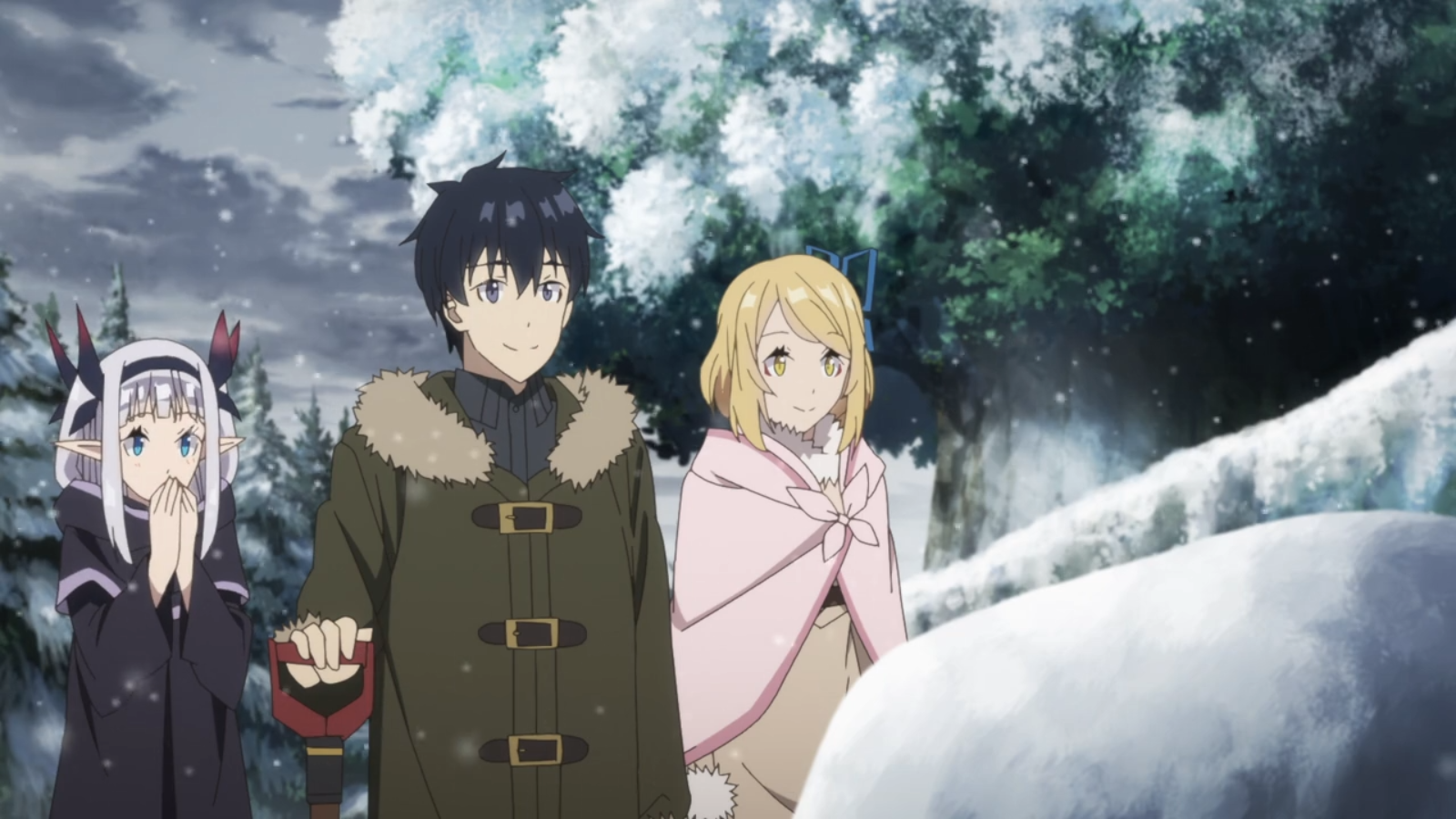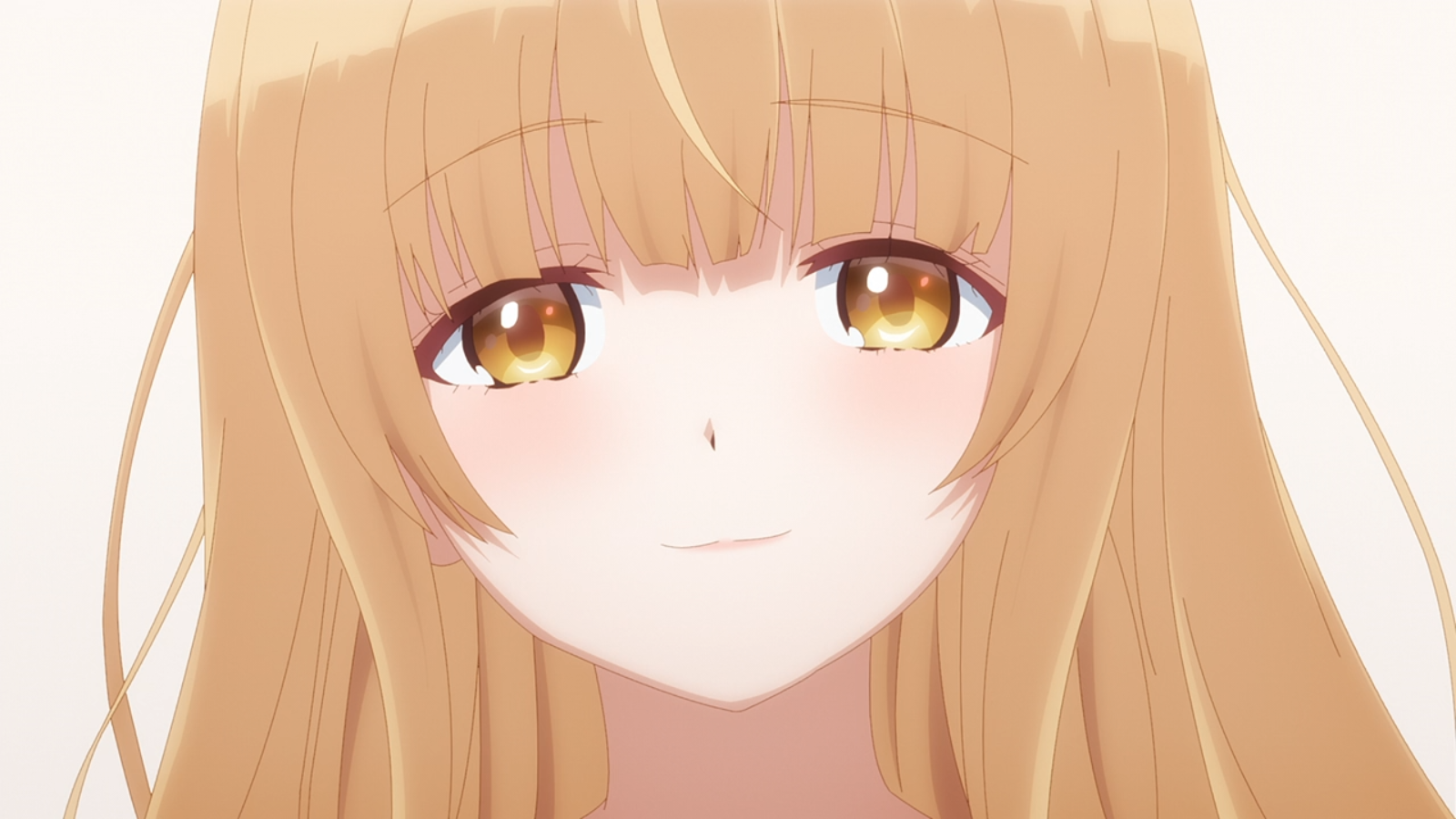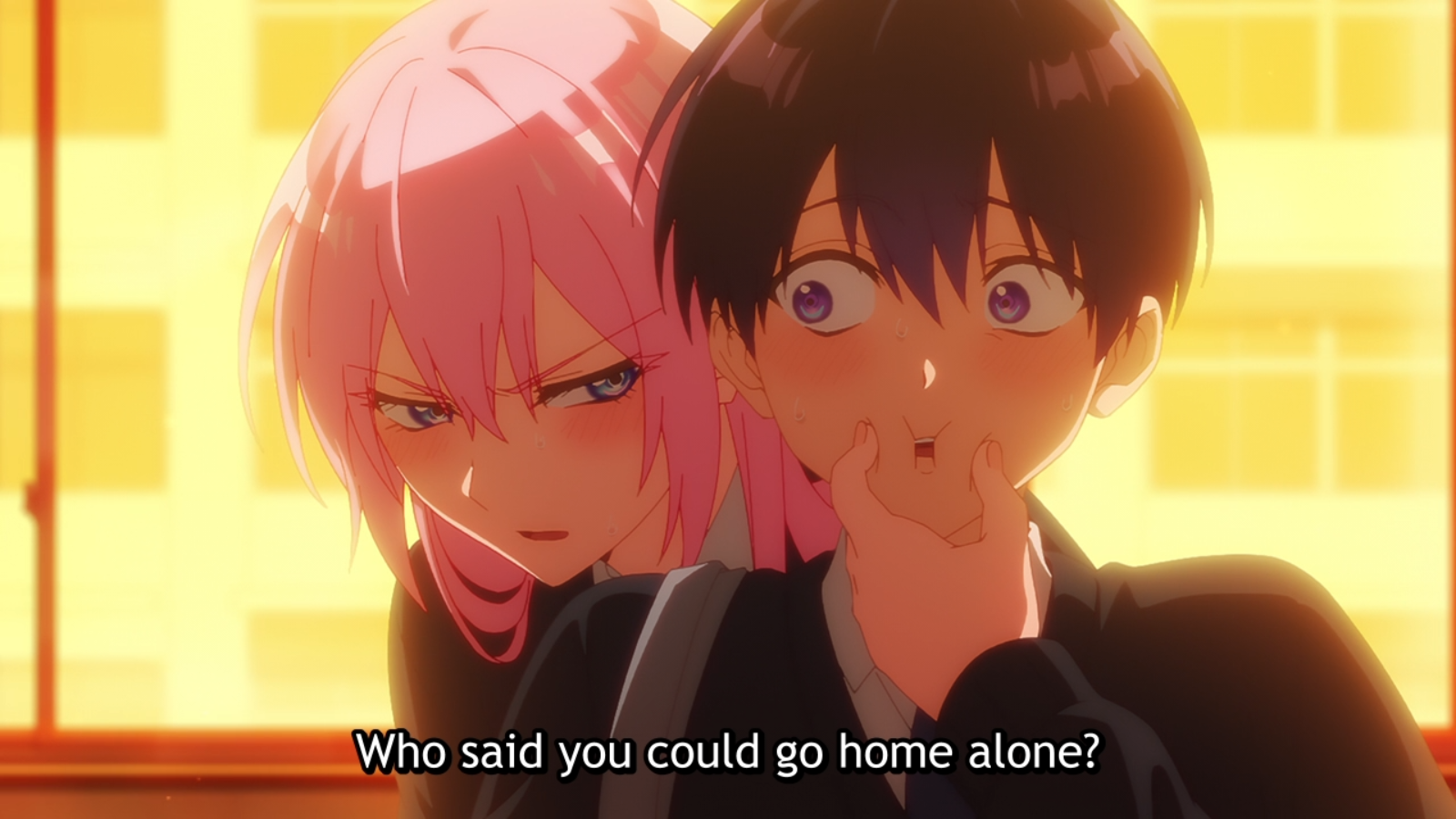 If only people were more honest we wouldn't be having these stupid arguments and issues, even to the point we'd threaten our friendship over it. Not just me, other folks as well. As noted above, Western females have forgotten their core values to the point they're being sought after in various parts of Asia. Basically overseas. Chinese Tinder scammers trying to cash in, sadly. Big shame. My goal now is to just do my own thing and survive in that suffering manner. Life is suffering.
Venting aside, back to the trip…… That's sadly how much it effected me. I'm aware people shall view it as a needless ramble/vent/rant, I'm however in that much pain constantly. Everything is always my fault. Everybody is perfect, I'm always this pile of trash. Everything is ALWAYS my fault. Constant loneliness, depression, anxiety. Even when I try to improve I'm still at fault…….
---
Our silence lasted from that night and into the morning. Everything is always my fault……….. I'm broken as a human being trying to find proper peace in this broken world. I simply stayed quiet simply following my friend taking pictures in anger, stewing at being thrown under the bus. I couldn't waste my friend's little good will, nor could I simply leave on his bad will.
And that ends that, and everything is my fault. It's my fault I don't have a girlfriend, and for Anime, and for everything. Of course it is. Why wouldn't it be. I forgot how the night went, all I can sense in recollection is the mood was soured till later into the next day, and still having a void in my heart still not filled. The constant loneliness, depression, and the lack of drive in motivation that can only be pushed forward by a friendly partner in crime. I wish I could be Isekai'd in a safe and humane manner to another realm where people respect and follow their core values, unlike these modern day twats with their whole "kill all males" nonsense.
My friend isn't fully at fault, nor am I fully at fault, it's just one of those stupid "friend moments" true friends have. Having fights means you're being kept in check, and vice-versa. The constant "poking fun", and the getting under one another's skin, even though I refrain from it myself. Good friends tend to not talk for months, years, and decades until they can laugh again after awhile. That's what friends are, Twitter forgot how that works by doing the whole 'blocking' and 'unfollowing' idiocies. I try to be more polite and refrained, probably why I get so riled up in the end because I don't say much back. Trying to be as honest as I can, maybe to a fault. I retorted back, though it is what it is, and it's now a memory in the trip. Woman are woman (even more corrupt now than ever) and I'm still a piece of shit, or whatever people think of me. Frustrated about various things, yet happy about my trip. I'm human, I live, and I tried bettering myself in life. Some things in life succeed, others not so much. "Friends" have their various moments. Others betray their friends over their precious feelings hurt while true friends stick with one another, even in silence. People come, people go, and various priorities are tended to in life in various ways. I'm well aware of that fact, even if I do not openly note it.
I'm also aware I shouldn't be expressing my thoughts on suicide, I however am still fighting with my inner demons while trying to find my other warm and supportive half. Stating this out in the open obviously leaves me vulnerable to scammers, as noted via Tinder (I'll blog this later), I however wish woman knew how to be woman. I know someone could find out who I am, destroying me further that way. Again, for the third, or more time I'm seeing more local guys hanging out with Asian woman than any white woman. Granted, Asians can also scam back knowing the western political situation.
As for the scenery, I genuinely enjoyed it. Even if it's visual, I genuinely "visually" touched grass. I saw various mountains, various tree formations, neat water formations, awesome trains, among other neat beauties. It's genuinely no wonder people move to B.C, even the politically corrupt morons destroying B.C inside and out are aware of British Columbia's benefits.
Thankfully, nature doesn't betray. Everything natural is gorgeous, and nature always manages to please, for the most part. I love the scenery. Nature can kill, it however doesn't betray. You have to follow its natural rules to survive.
---
Google Panorama:
---
DJI Drone Shots:
Hope:
Kamloops:
Last Spike: